You can pay with a Credit Card, Debit Card, Bank Withdrawal or with your PayPal account. Your transaction will be processed thru PayPal secure servers.
Instructions: Enter the date of your service below and click "Pay Now".
You will be directed to a PayPal payment page like this.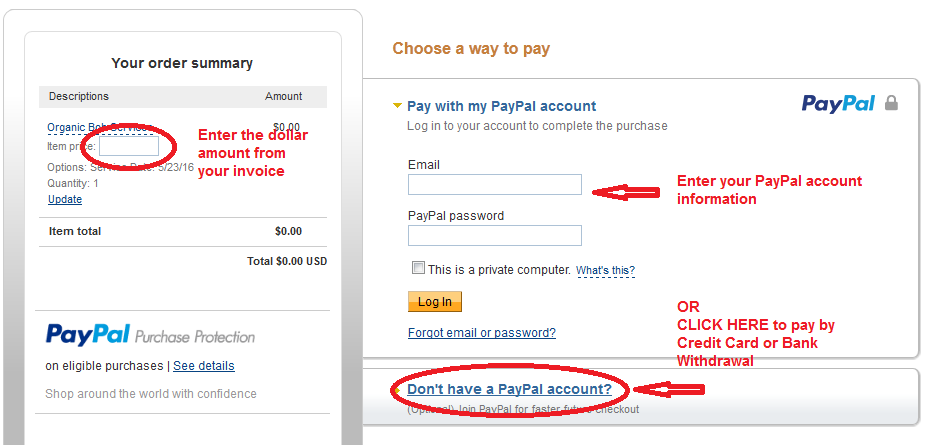 Complete payment information and Click "Pay".